The Japanese movie industry is about to lay a big egg, but the egg my hatch into an American live action version of the Star Blazers anime series from tv.
I think an egg will be laid because they've decided that the role of "Wildstar" in the Star Blazers action movie should be played by SMAP star "Kimu-taku", Takuya Kimura. Japanese bulletin boards are buzzing with anger and disappointment at the choice of the 37 year old entertainer to play the lead role in the movie.
I believe that there are two problems holding back the Japanese movie industry. One is the profit over art school of thought. I know that people will probably say this is true for the United States as well, but Japanese movies tend to cut corners that would best not be cut. Recently there have been some improvements in the efforts put forth by studios.
Another big problem in the industry is evident in the choice of Takuya Kimura as the lead in this movie. The industry will choose a miscast 37 year old to play the Derek Wildstar character hoping to get cheap and easy SMAP fans to come and see the movie. The problem is just how poor a match this is.
Needless to say, true fans of the series, called Uchu Senkan Yamato in Japanese are not pleased with the selection.
Other cast members include:
Nova (Yuki Mori in Japanese) played by Meisa Kuroki:
Captain Avatar of the Yamato,  (Juzo Okita in Japanese)will be played by veteran actor Tsutomu Yamasaki who fans of director Juzo Itami's movies should recognize. This is probably a good choice simply because he's a fine actor who specializes in movies.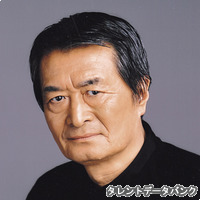 I can't honestly say that I'm looking forward to this movie, but if they put some effort into making it nice and campy it might have some value. The choice of Takuya Kimura as the lead shows that they are not respecting the original story, and hoping for SMAP fans to come out to see it. I think that if they were going for true anime fans, or fans of the series, they would have taken a different approach with the lead.
There was also a decision to change the communications specialist, and the ship's doctor female characters. The ship's doctor will be played by veteran actress Reiko Takashima. I don't have a problem with this, but a lot of Japanese fans don't seem happy with having the lecherous, hard-drinking doctor (often comic relief) replaced by a woman. This is Reiko Takashima:
Also communications specialist Homer (Aihara) will be played by a young entertainer named Maiko.
For some reason, the Wikipedia entry for Space Battleship Yamato lists her as Maiko Yuki who is an adult video actress not associated with this production. The actress in the film goes only by her first name, "Maiko".
Maiko is a model, she also has a popular blog. Her Wikipedia page can be found here: Maiko (Model), and her blog can be found here: Maiko's Blog.
Here is her real photo, she is 24 and a half-American, half-Japanese model and actress who was born in Seattle and is currently  with the Esprit agency in Japan. She has been in a few small films, but many think this will be her big break. This photo is from her work in the recent film "Kafu o Machiwabite" or "Waiting for Kafu". I have seen the movie titled as "Waiting for Good News" in English. It is based on the romance novel of the same name.
Here's are photos of the entire cast other than Takuya Kimura: